Interior View
The newly-constructed house has a total of 150m2, divided into 3 floors.
First floor
Fully equipped kitchen
Bathroom with shower
One bedroom
Stairs
Living room
Porch. With a dining table and magnificent views of Santillana del Mar and the Cantabrian mountain range
Second floor
It takes three-quarters of the total surface and opens up to leave some space where to make out the lower floor.
2 rooms
Library
Living room with sofa-bed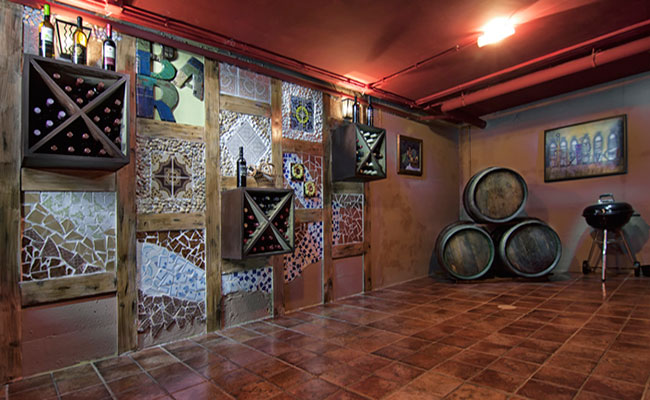 Basement / Cellar
Winery-picnic area with natural lighting via "English window".
Fridge (full of drinks).
Full equipped with several leisure items such as table football, dartboard and several outdoor playing elements.